The #ARTINSPIRESLOVE initiative has just ended at the Galleria dell'Accademia in Florence.
The project, created in collaboration with the Academy of Fine Arts in Florence and in particular with students Camilla Radaelli and Gloria Saracino, was created to celebrate the most emblematic day for expressing love: Valentine's Day.
On Monday 14 February, in the Sala del Colossus and in the Tribuna of the David, all couples visiting the museum were able to pose and have a souvenir photo taken of the day. The photos were then published on the Galleria's social networks using the hashtag #artinspireslove.
The turnout was exceptional! Many stories are hidden behind the smiles and kisses of the couples you see in the photos: there are those who came to Italy for the first time on their honeymoon, those who celebrated Valentine's Day by visiting the city and the museum, those who are already enamoured of the Galleria dell'Accademia in Florence and show up with their better half just to participate in the initiative.
Here are some of the most exciting moments of the day: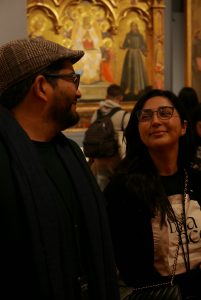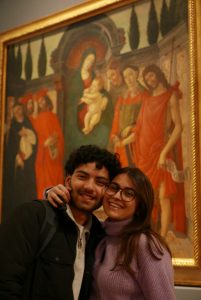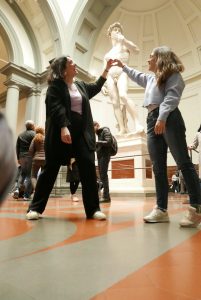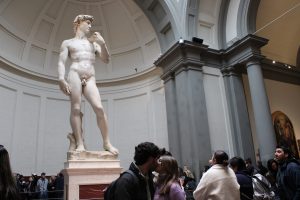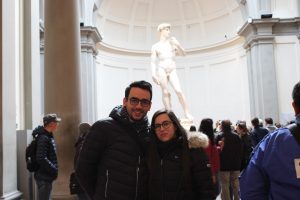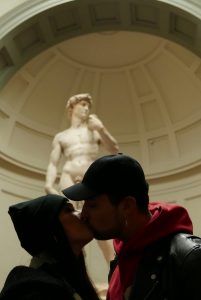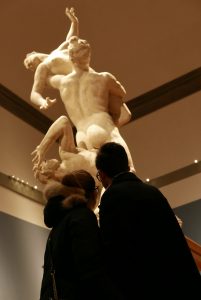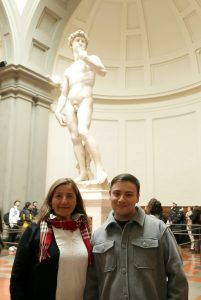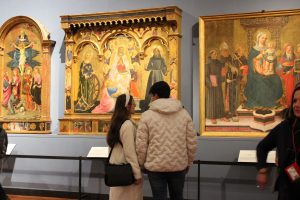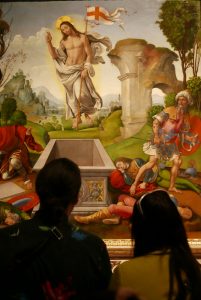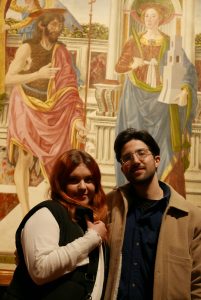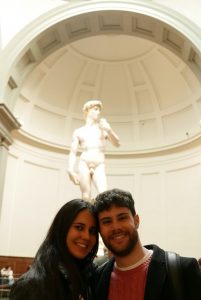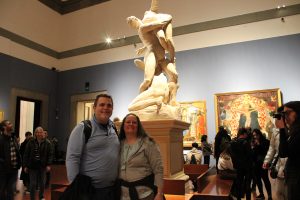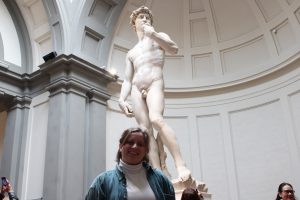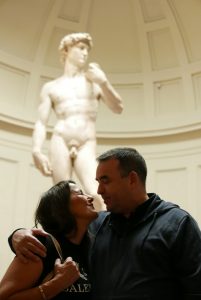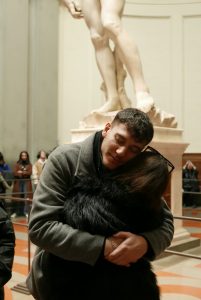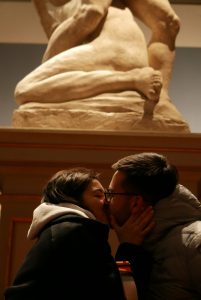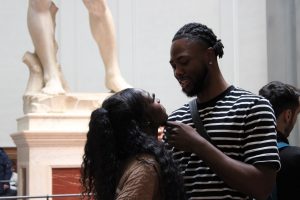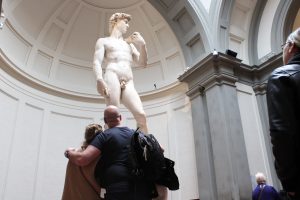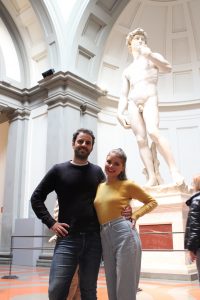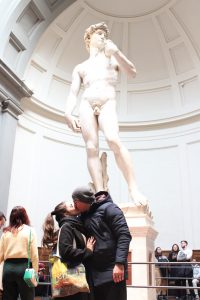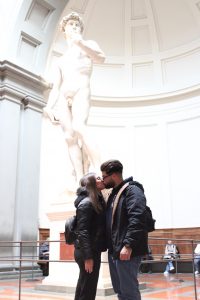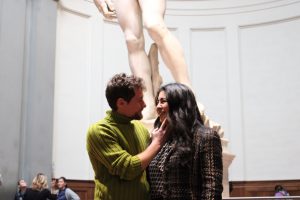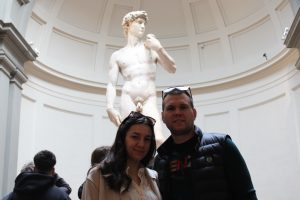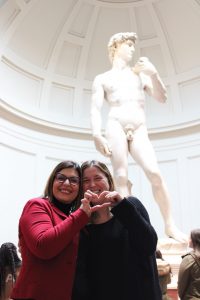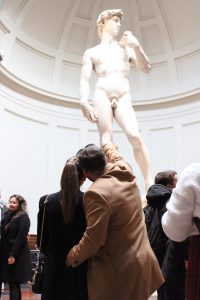 Event
Past
February 14, 2023