Author: Lorenzo Bartolini
Date: 1825
Collection: SCULPTURE
Technique: Plaster cast
Dimensions: 148x42x75 cm
Inventory: Inv. sculture 1214
Image gallery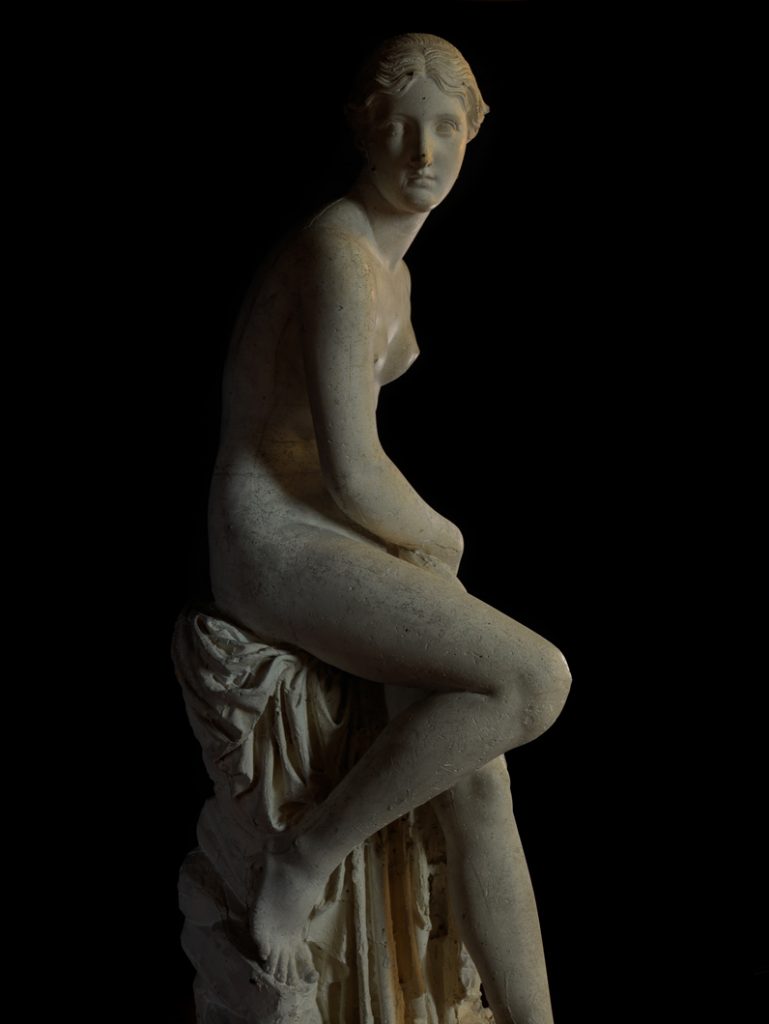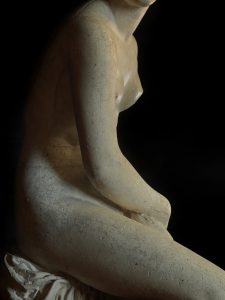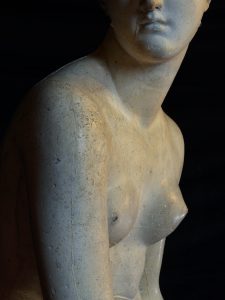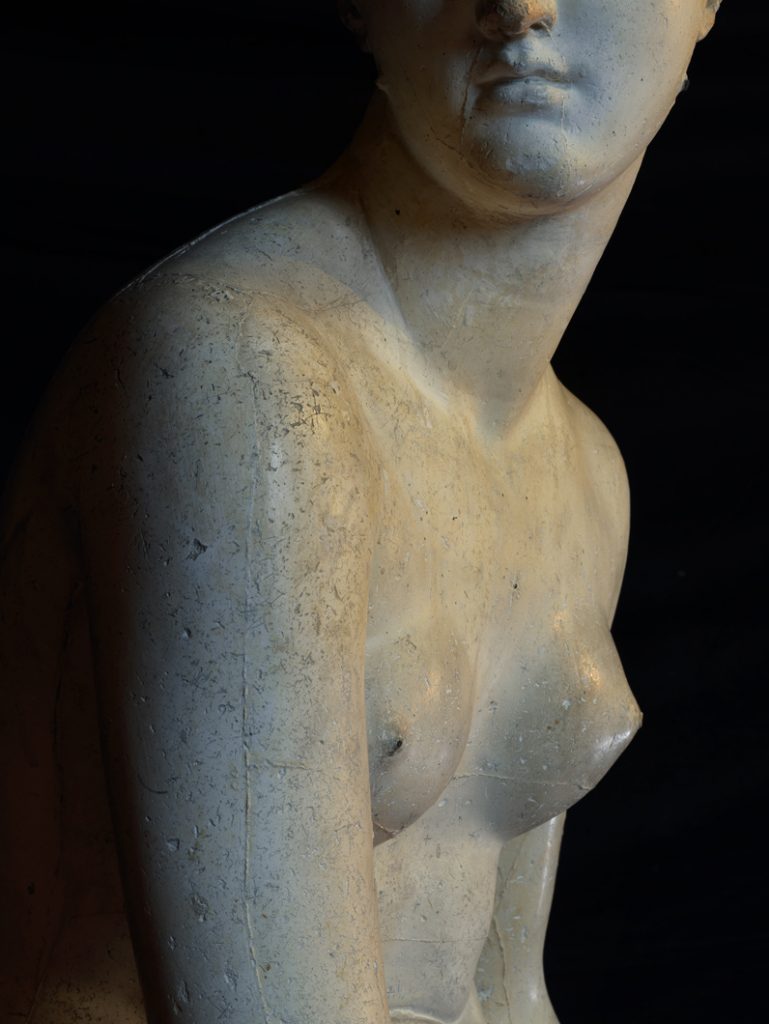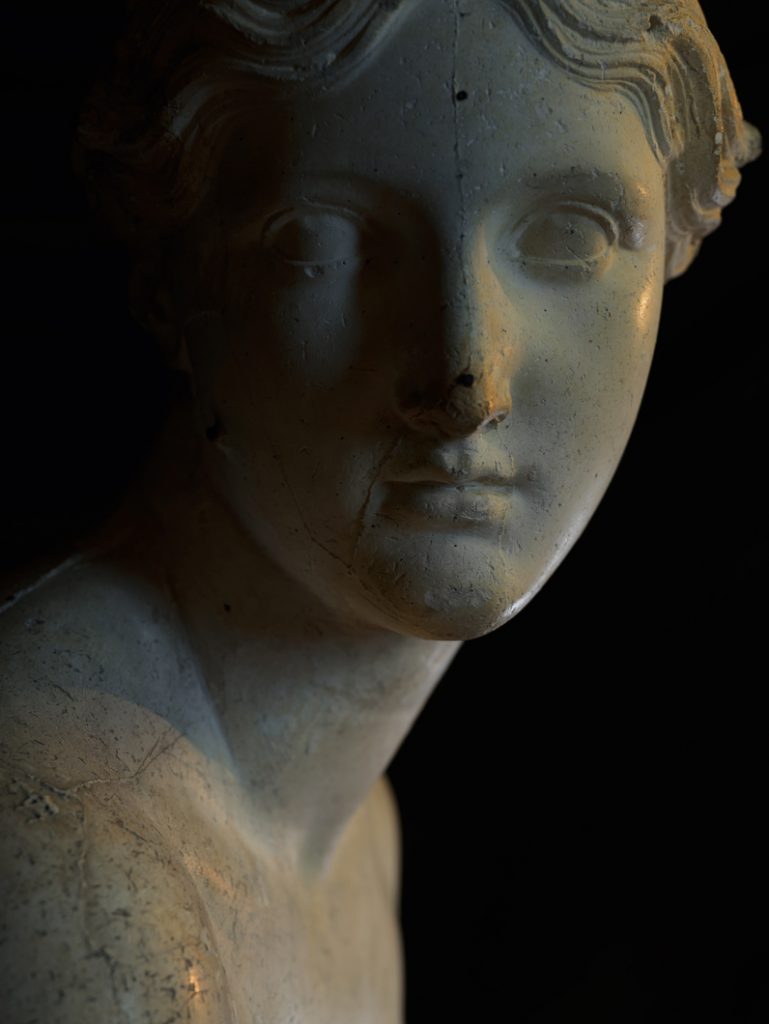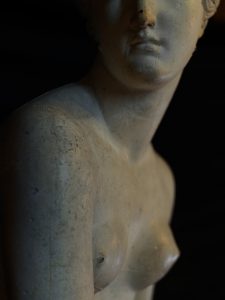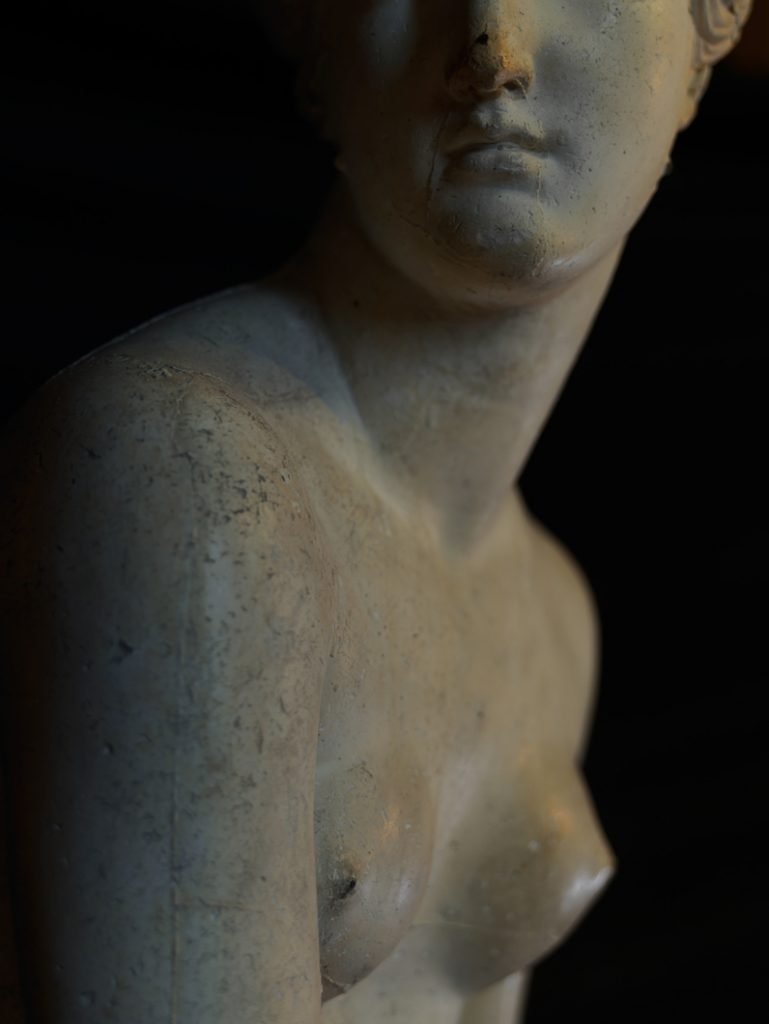 The Ninfa Arnina (Nymph of the Arno) was one of the first full-length figures sculpted by Bartolini after his return from Paris.  We know from archival documents that he made multiple marble exemplars, two of which for English patrons. In those cases, the work is listed in the documentary sources as an "ocean nymph". While it was still being made, the sculpture even became the subject of a poem by Francesco Benedetti, in which the female figure is described as the "oceanic beauty who […] gently cleanses her soft lap".
As we know from the inscription, Bartolini dedicated a third marble version to Giovanni degli Alessandri (director of the Accademia di Belle Arti and of the Uffizi) in 1825, in hopes of obtaining the Sculpture chair at the Accademia. The cast on display in the Gipsoteca was made from that exemplar. According to a few documents, the marble sculpture was displayed at the Paris Salon in 1841.
The only marble exemplar known today is in a private collection. This work was discovered by J. Kenworthy-Browne who, after carrying out a great deal of research, found the sculpture unexpectedly in a private residence.
Originally in Garendon Hall, Leicestershire, it was sold by the heirs of the patron – Lord Phillipps – to its current owner, who prefers to remain anonymous.